According to a couple of recent surveys, men and women have at least one thing common in the bedroom: they both fake orgasms.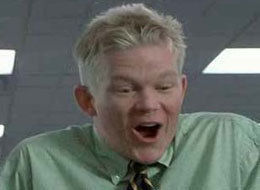 The results of Trojan's Charged Sex Life survey of 2,000 people in 10 major U.S. cities, which also gave some great insight as to what men and women are focusing on between the sheets, finds that nearly 20% of men surveyed admitted to faking it at least once...and then lying about it.
That compares to 26% of women who say that they fake orgasms "all the time," in a study completed by
Askmen.com
. On the other hand, that same survey found that one third of woman never fake it.
In that same study, around 40% of men said that they were "somewhat satisfied" but that there was "room for improvement"; a sad 22% responded "I have no sex life."
Other statistics from the Trojan study include:
-Dallas claims to have the longest sex sessions (39 minutes).
-Southerners are most polite, 44 percent having faked orgasms.
-The Bay Area has the least sex (120 times a year compared to 156 times in New York), and has faked the fewest orgasms (31%).
-41% of men want sex to last longer, compared to 34 percent of women.
-52% of women admit to faking orgasms (and presumably 48 percent lie about having faked one).
-53% of seniors claim to be sexually satisfied and have sex an average of 62 times a year.
CLICK HERE TO FIND BOOKS BY RODMAN GOODE